Temporary restrictions on access to forest areas to bring respite to Tenerife
Temporary restrictions on access to certain fire-affected areas are vital to protect the population and the fragile local ecology.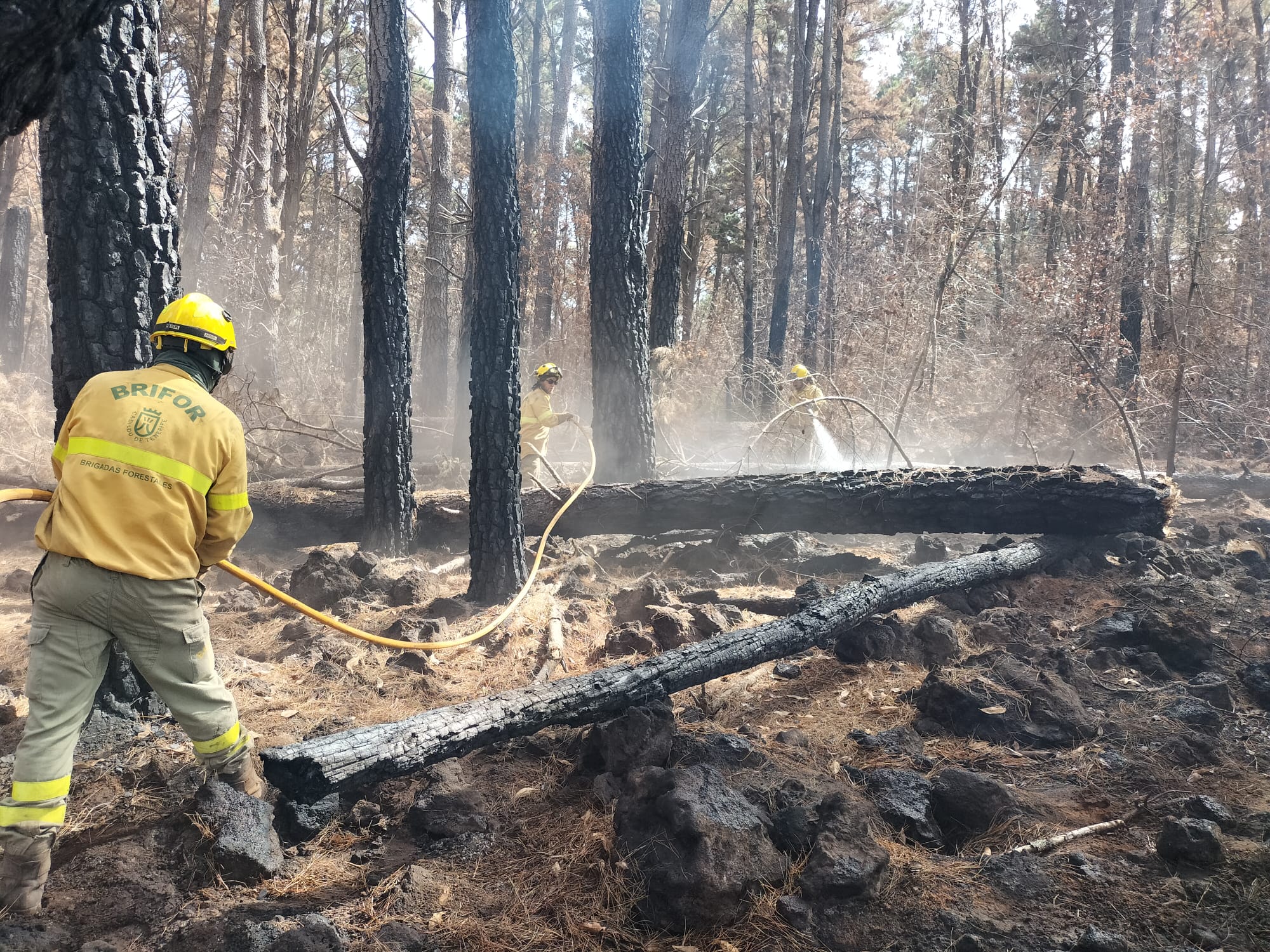 Fuente: Diario de Tenerife
The recent devastating fire that raged across Tenerife in August 2023 left in its wake not only ashes and desolation, but also a number of challenges that we have to tackle responsibly as a society.
The first necessary measure is to temporarily restrict access to the forests for recreational activities such as hiking, cycling or picnics in certain areas affected by the fire.
Why is it necessary to restrict access to these areas?
Mainly for 2 reasons:
Your own health
Because of the fire, many critical safety features on the trails have been destroyed: stairs, handrails, directional and warning signs....
In addition, there is a serious risk of falling trees as they have been severely damaged by the fire.
Therefore, accessing these areas before the necessary repairs have been carried out could be dangerous for you and will increase the likelihood of accidents and injuries.
The health of the island
The fire has already left local ecosystems in a state of extreme fragility. Add foot and vehicle traffic to the mix, and the ecological damage could become irreparable.
Putting additional pressure on such a weakened environment could hinder the ability of local flora and fauna to recover from this ecological disaster. 
How long will these restrictions be in place?
The Tenerife Island Council will try to ease these restrictions as soon as possible.
To this end, it is already working to repair the trails and recreational areas, establish safety measures and restore the environment.
Openings will be staggered as restoration work progresses and when access to the area is no longer dangerous, either for people or for the natural environment.
And, as always, at Tenerife ON we will keep you updated on the status of these restrictions and any news on the recovery of our cherished natural areas.
For the time being, you can view the perimeter of the areas where all activities are prohibited on the Tenerife ON interactive map: