Download the App
Keep to hand all the information you need to explore, enjoy and fall in love with Tenerife's natural areas. 
Advantages of having Tenerife On in your pocket
The app that serves as your guide while you discover and protect Tenerife's most valued natural treasures. 
Itinerary planner
Tick your preferences and design your perfect route using our planning tool. 
Your routes are always available
Download the trail's information sheet and track so that you can find your location even when there's no signal.
Real-time information
Receive up-to-date alerts and news on the conditions of trails and facilities.
Register your activity
Save your routes to know where you've been, improve times and share experiences with others.
User reviews
Add your own score to the routes and facilities in the app. 
Working together
Contribute to Tenerife On by logging incidents, damage and other reports regarding the network (upon request).
Download the Tenerife ON app
The official guide for hiking and leisure in Tenerife's natural areas.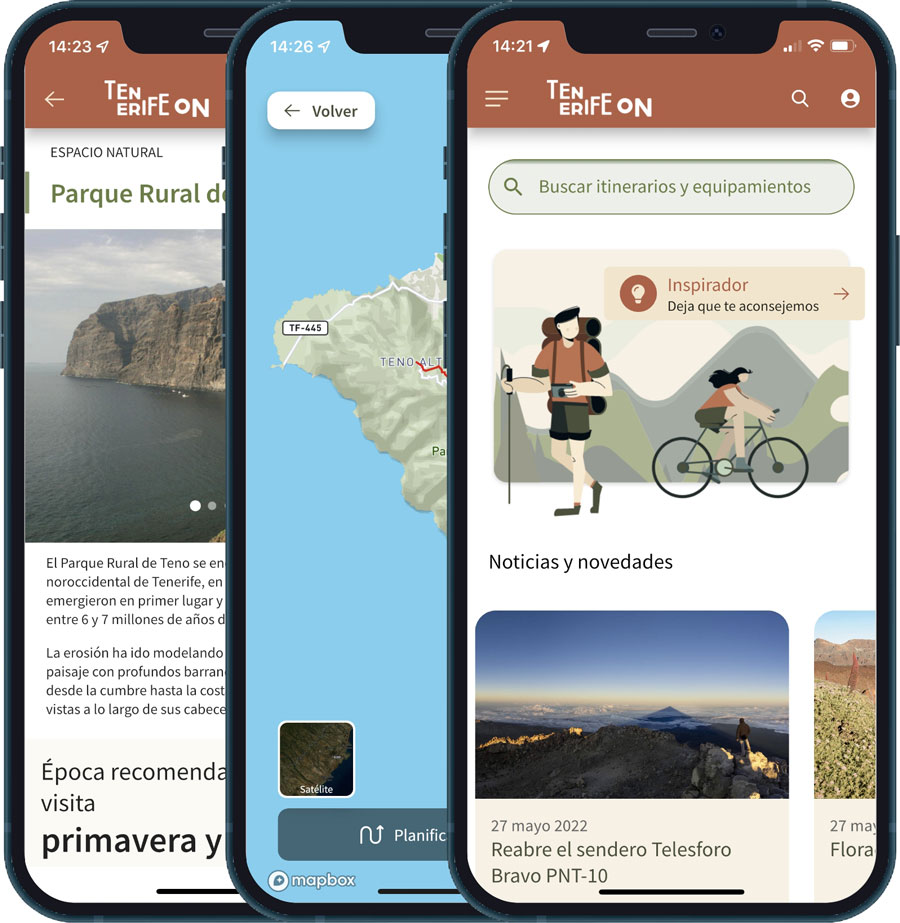 Check out FAQs
You should find the answer to any questions you may have in our FAQ section. If not, you can always contact us.
View our FAQ's