Check Tenerife ON's Alerts and Incidents before planning your outdoor activities
Get the latest updates on restrictions and official recommendations on our platform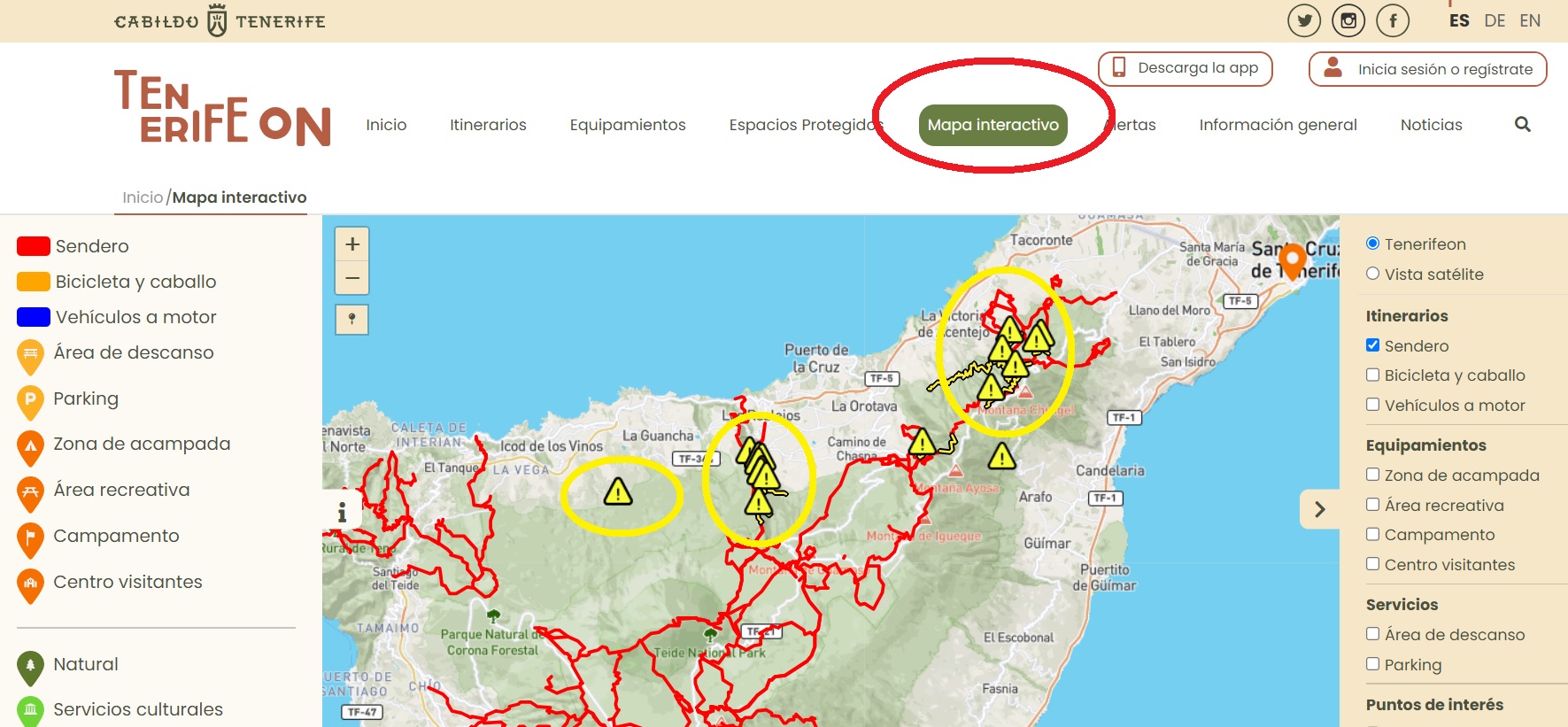 At Tenerife ON we want you to enjoy your trips on the island safely, which is why we keep our Alerts and Incidents section always up to date.
In this section you will find 2 types of announcements:
Alerts
Issued by the Government of the Canary Islands or by Resolutions of the Tenerife Island Council, related to weather conditions, health risks, etc. These alerts contain recommendations and/or prohibitions that you should take into account when planning your outdoor leisure activities.
Incidents
Restrictions on the use of trails or natural facilities due to refurbishment works, landslides or other circumstances. These incidents may affect your route plan, so it is essential that you consult them just before setting off.
Because of the critical nature of this information, you can find it in 3 different formats on our platform:
1. List of alerts and incidents

This list can be found in the "Alerts" section of the main menu and displays the active alerts and incidents, indicating the reason, the start date of the restriction and, if necessary, times of closure or any other relevant information.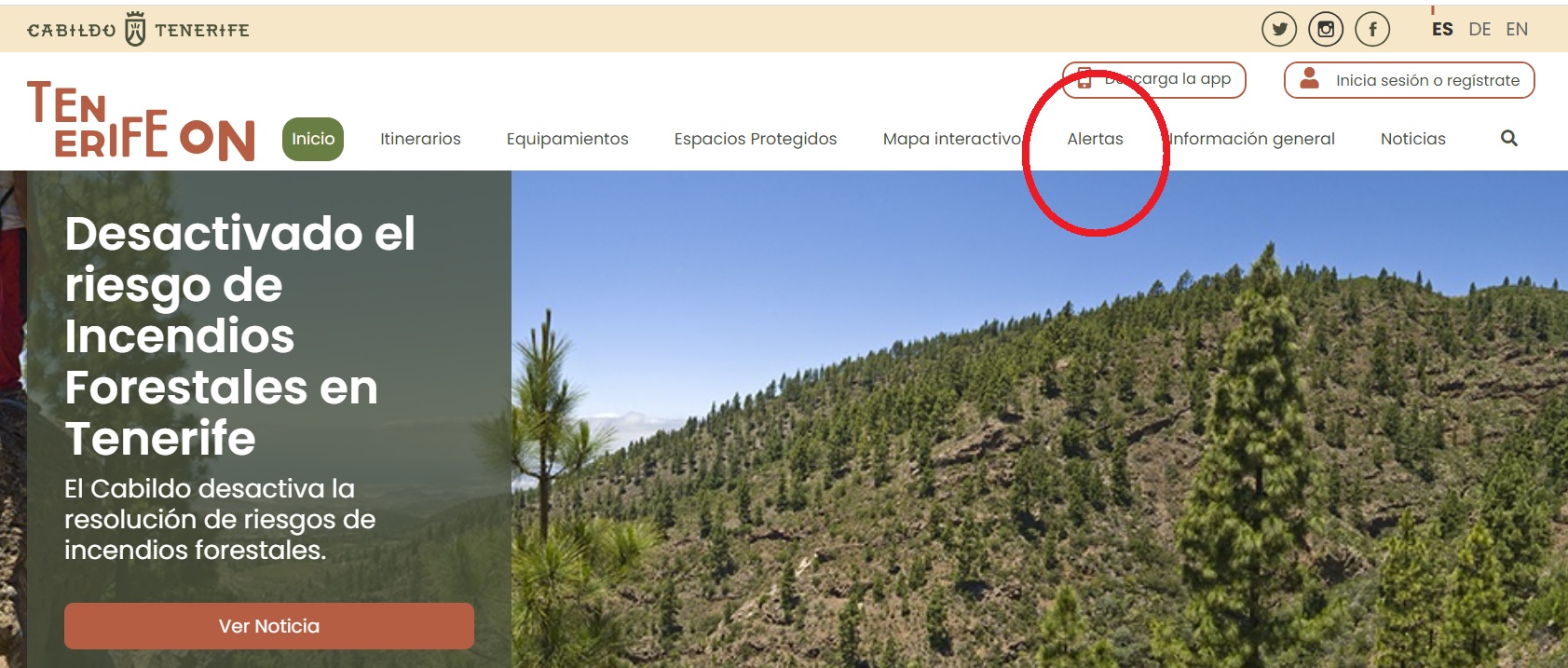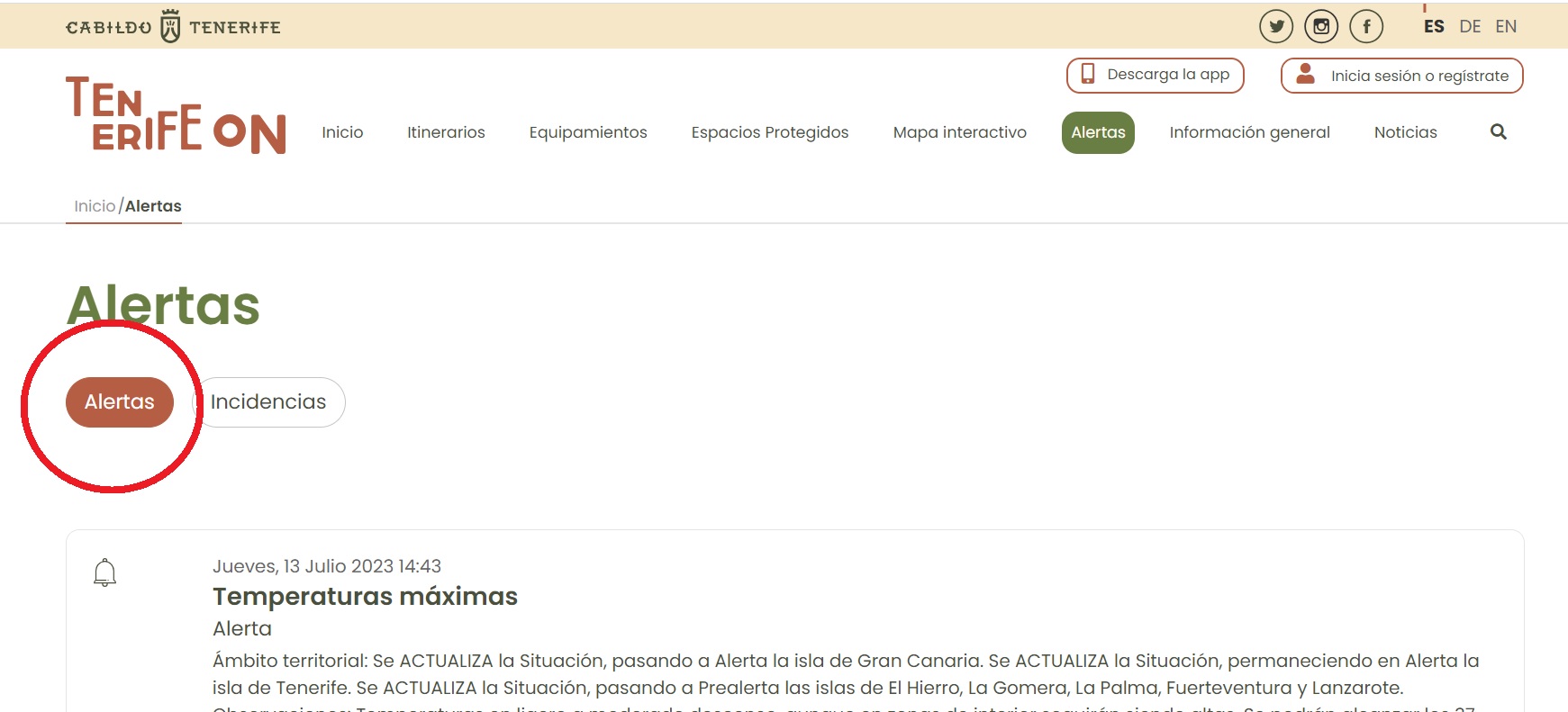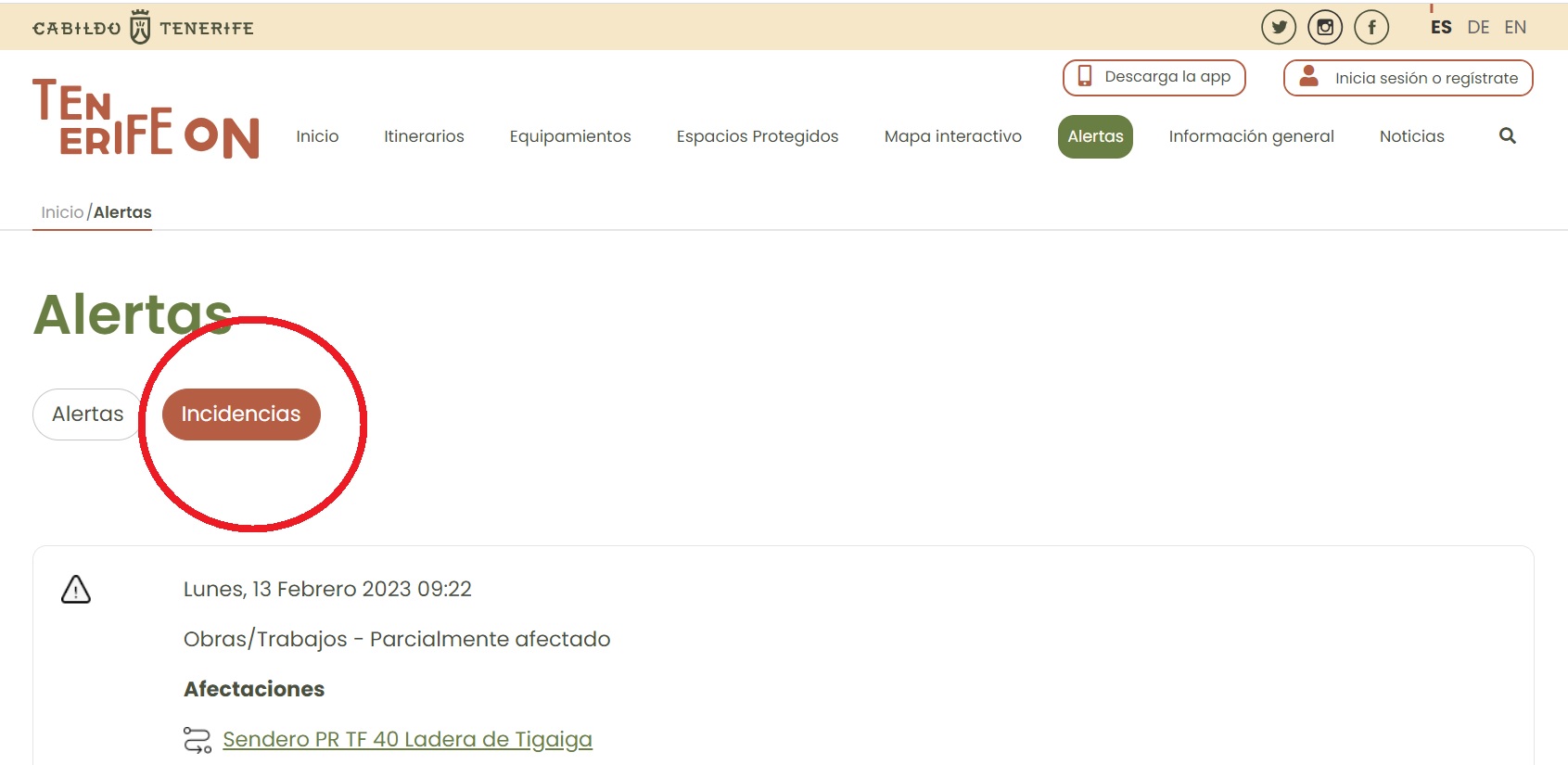 2. Interactive map

Trails and facilities with use restrictions are marked with a yellow triangle and the "warning" icon on the interactive map.
This allows you to identify and avoid affected areas at a glance before planning your excursion.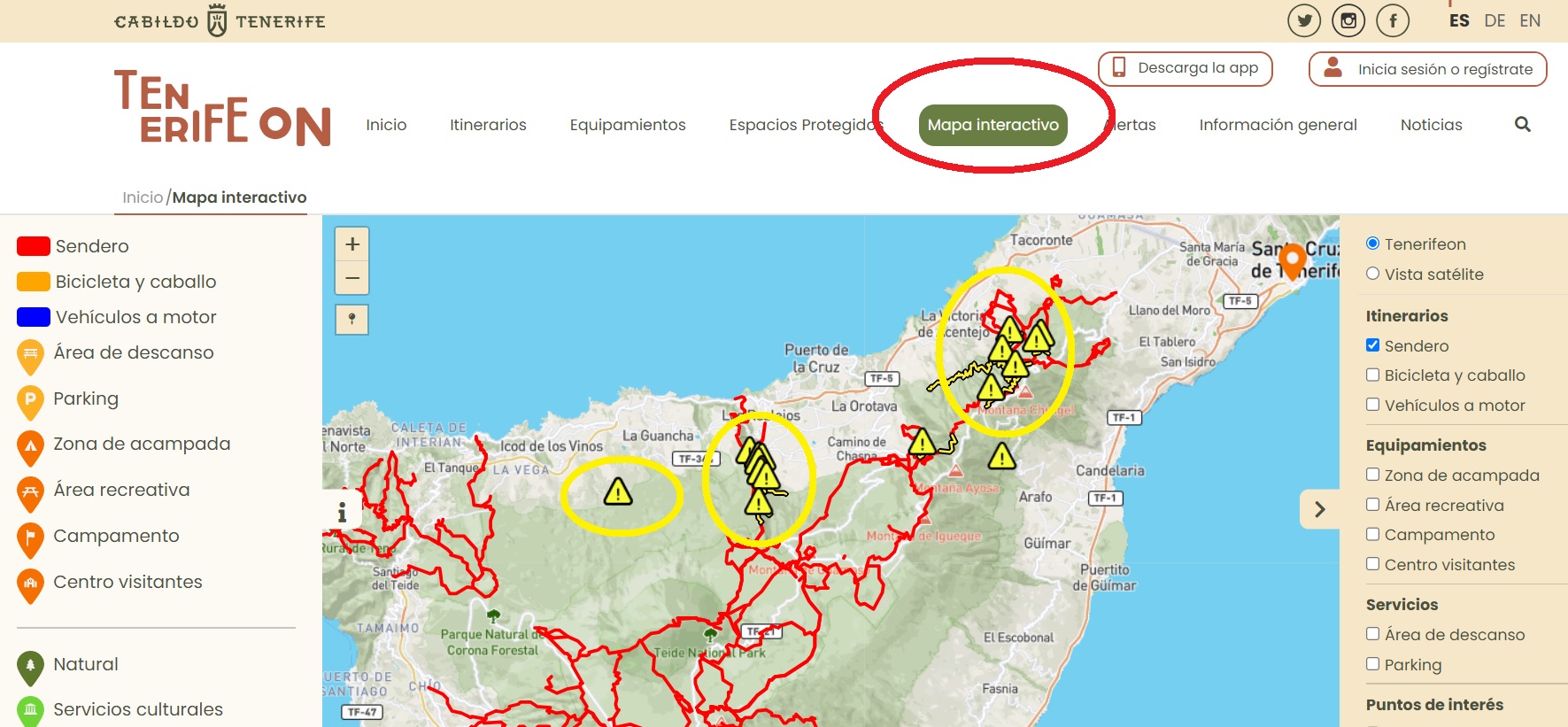 3. Route information


You will also find detailed information about any incidents that may affect your trip on the information page of each trail.

So you can see that it is essential that you check the status of the trail on the day you plan to go, but it is now quick and easy to do so thanks to the Tenerife ON platform.
If you find restrictions on your planned route, look for a safer and more suitable alternative.
Just explore the large network of trails offered by the platform and choose your Plan B from hundreds of options. Choose one that suits your needs and is incident-free to make the most of the experience.😊