The 2023 mouflon control campaign kicks off in Tenerife
As with every year, the campaign to cull the mouflon population in the Teide National Park and the Corona Forestal begins in May.
The mouflon (Ovis gmelini) is an invasive species introduced to the summits of Tenerife in the 1970s. It represents a serious threat to the conservation of certain plant communities on the island, which is why every year around this time the authorities conduct a campaign to keep the population in check.
As a result, certain trails and forest tracks in the National Park and the Corona Forestal may be affected. We recommend that you check their condition before setting off if you intend to do any outdoor activities during these months.
The mouflon control activities will be carried out by sectors. Those trails or sections of trails and forest tracks that are within a certain sector will be closed during the day on which control activities are scheduled to take place.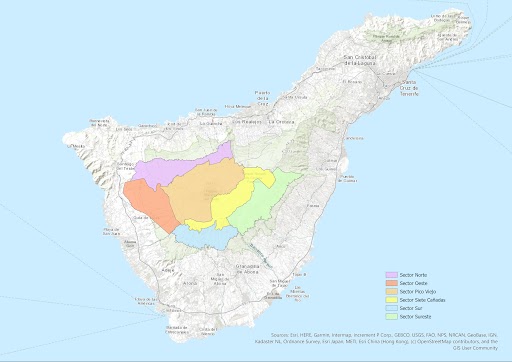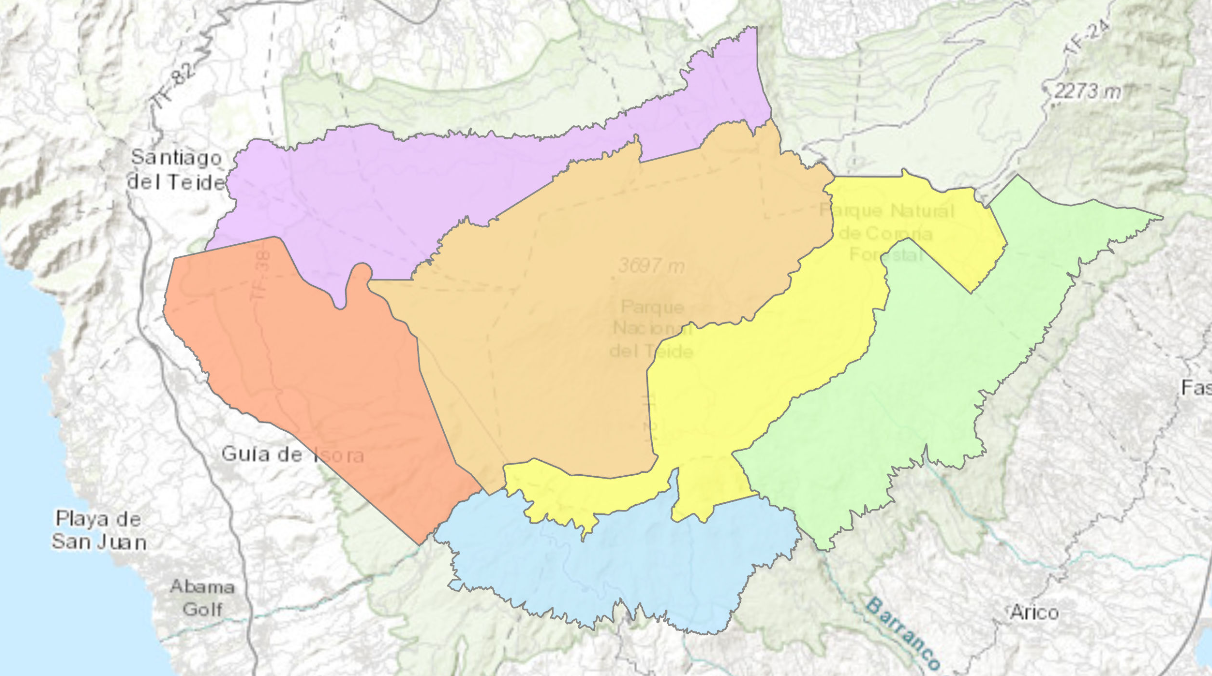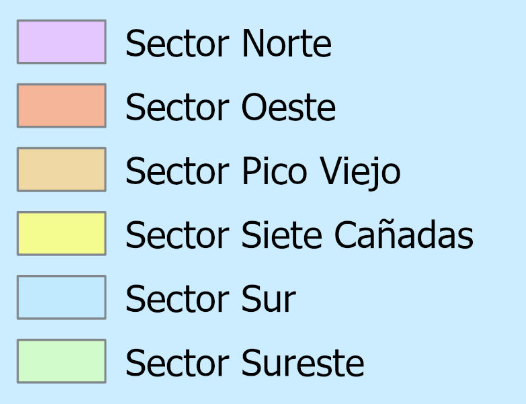 These are the routes affected by the mouflon control campaign, either totally or partially, and the sectors to which they belong:
South-east sector (green - Sector Sureste):

PR TF 86. El Contador – Parador Nacional
BC 4. Pinares del Sur and Volcanes Negros
VM 9. Pista General de Arico
West sector (dark orange - Sector Oeste):

PR TF 69.1. Chiguergue – Chasogo
PR TF 70. Guía – Tágara – Boca Tauce
PR TF 70.1. Tágara – El Jaral
PR TF 70.2. Llano del Negro – Las Fuentes
PR TF 70.3. Chavao
BC 3. Pinar de Chío
North sector (purple - Sector Norte) + South sector (blue - Sector Sur):

GR 131. Anaga – Chasna
PR TF 41. Playa del Socorro – Pico Teide (Route 040)
PR TF 43. Garachico – Chinyero
PR TF 43.1. San José de los Llanos – Montaña Chinyero
PR TF 43.2. Los Partidos – Chinyero
PR TF 43.3. Santiago del Teide – Montaña Chinyero
PR TF 72. Vilaflor – Lunar Landscape – Vilaflor
PR TF 83. Altos de Granadilla
PR TF 83.1. Las Vegas – Los Escurriales
BC 1. Northern Forest Route
BC 5. Pinares de Vilaflor
Pista de Lolita and Pista Caño Chingue
VM 17. Pista del P.K. 29 (Track at km 29), Pista de las Vistas de Sánchez, Pista Barranco de la Arena and Pista El Lagar
VM 20. Pista de Arenas Negras, Pista Montaña Las Flores and Pista de Montaña Cascajo
VM 21. Pista Madre del Agua
Pico Viejo sector (light orange) + Siete Cañadas sector (yellow):

All trails in the National Park will be affected, with the exception of the following, which will remain open:

PNT 01. La Fortaleza, section between El Portillo and the PNT 24. Portillo Alto trail.
PNT 03. Roques de García, anti-clockwise section between La Ruleta and the PNT 23. Los Regatones Negros trail.
PNT 07. Montaña Blanca – Pico Teide
PNT 10. Telesforo Bravo
PNT 11. La Fortaleza Viewpoint
PNT 12. Pico Viejo Viewpoint
PNT 18. Chavao
PNT 19. Montaña Majúa
PNT 24. Portillo Alto, section from the trailhead to the PNT 01. La Fortaleza trail.
PNT 40. Llano de Ucanca – Boca Tauce
VM 9. Pista General de Arico
Moderate use zone between the PNT 19. Montaña Majúa trail and the TF – 21 road.
Moderate use zone between trails PNT 01. La Fortaleza, PNT 24. Portillo Alto and the TF – 21 road.
El Portillo special use zone.
La Ruleta – Roques de García special use zone.
Juan Évora special use zone
Cable car base station and accesses
Cable car upper station and La Rambleta area.
Parador Nacional – Cañada Blanca Visitor Centre – La Ruleta special use zone.
El Portillo special use zone
Minas de San José
Roads and roadside viewpoints
El Portillo drinking water supply systems and accesses from the old administrative offices.
A calendar of planned campaign dates for each sector is provided below: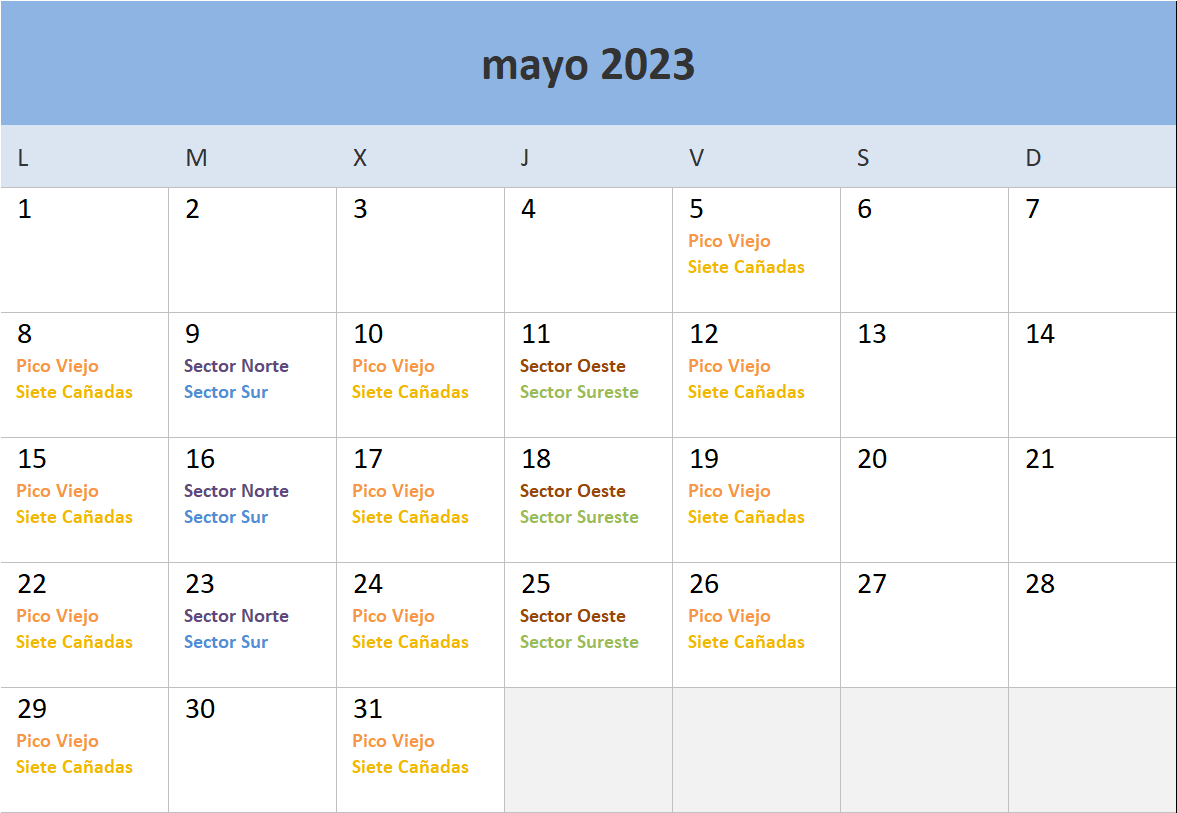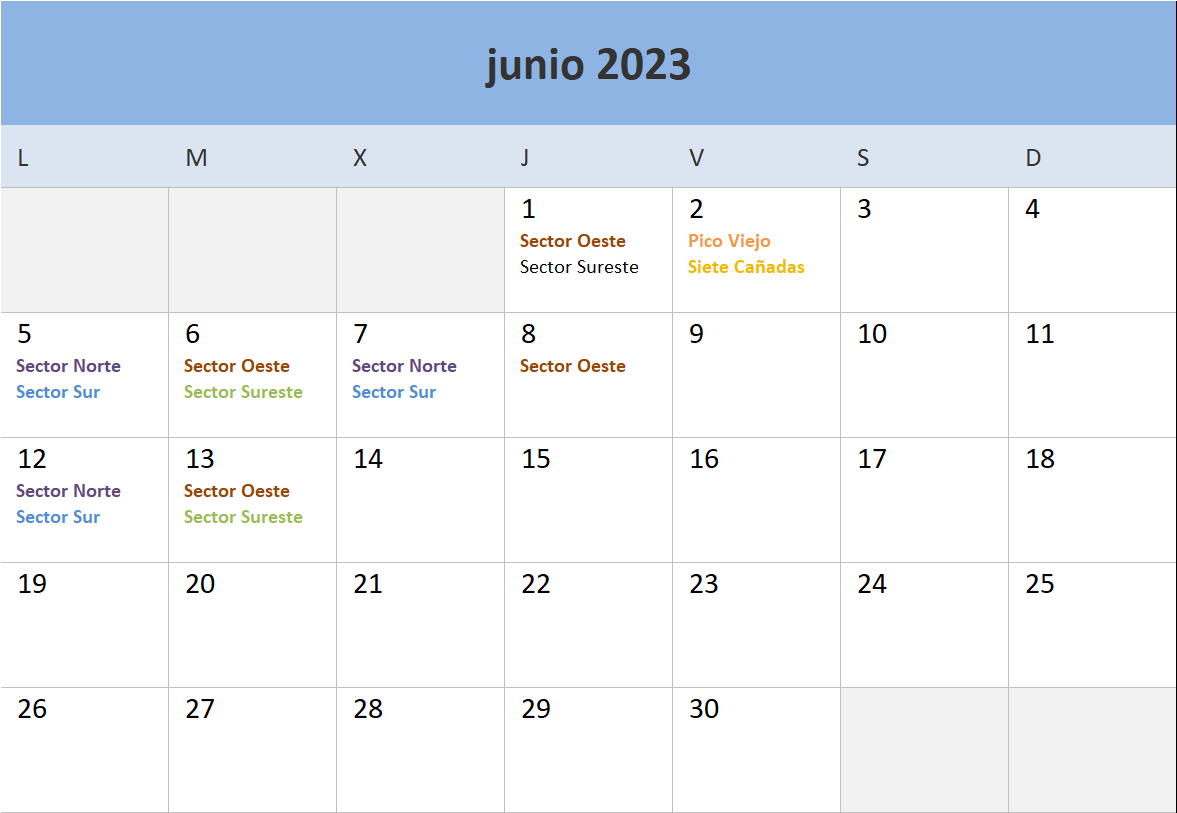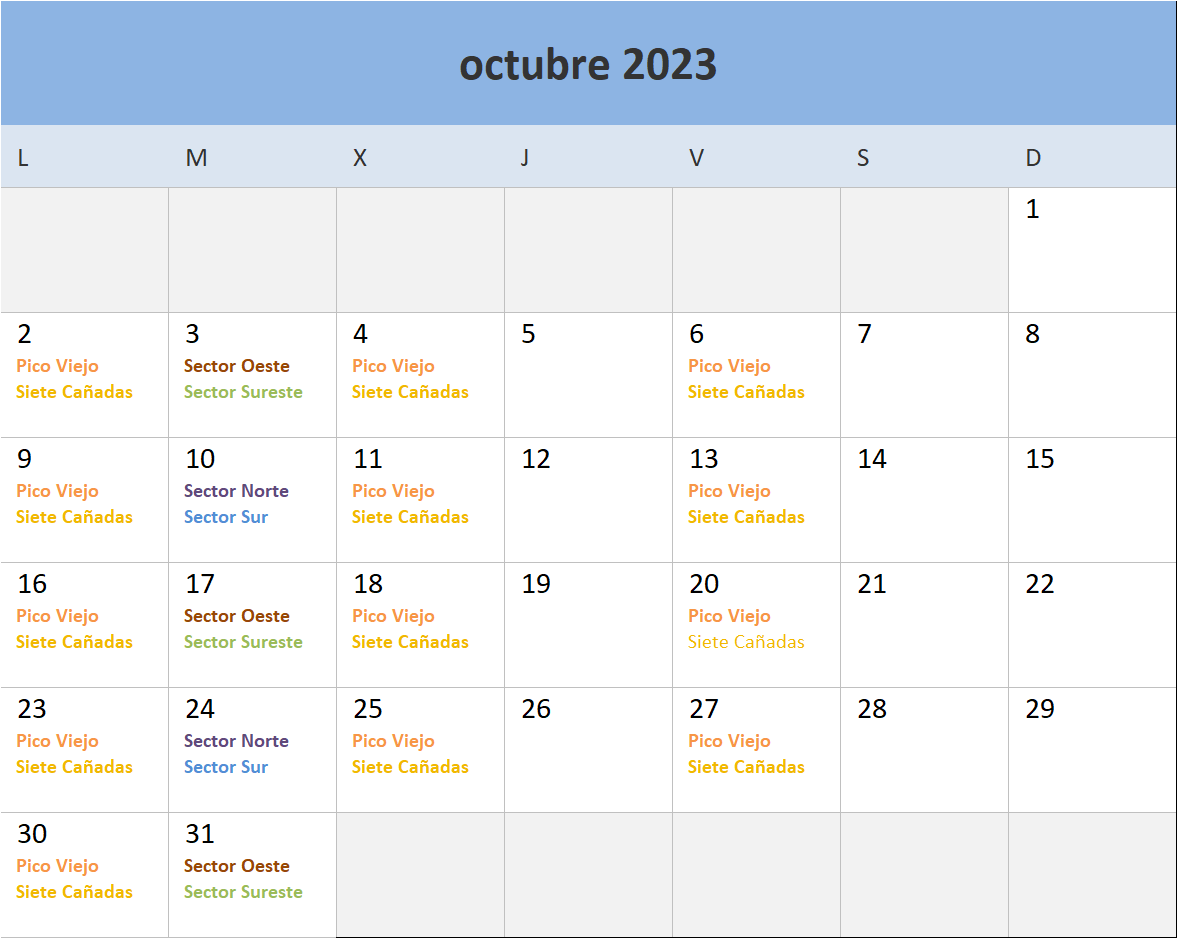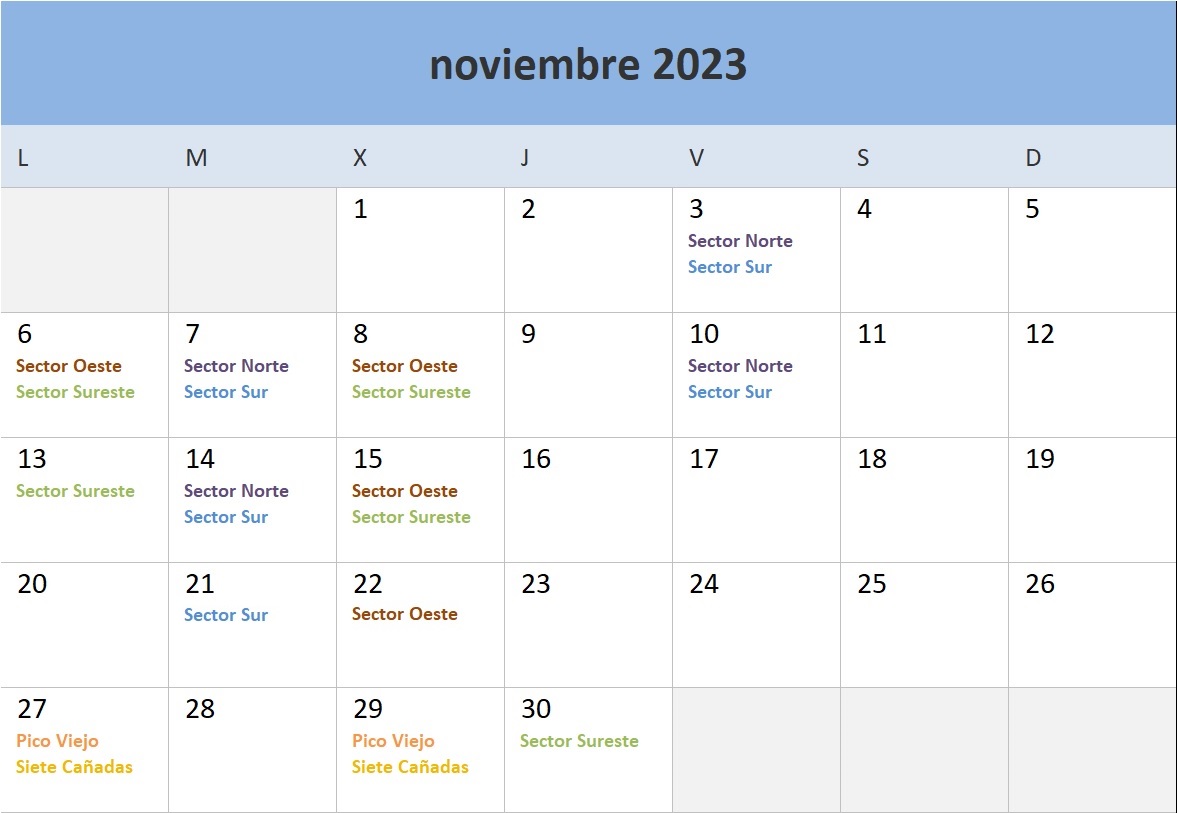 Be sure to take this information into account when planning your trips in the area. 
If you have any queries, you can contact the Cabildo de Tenerife citizen helpline on 922 23959500 // 901 501901 or via the form on the website.