Your guide on the ground
At Tenerife ON, we work to improve classification and official signage along trails so that planning your activities and finding your way is as easy and intuitive as possible.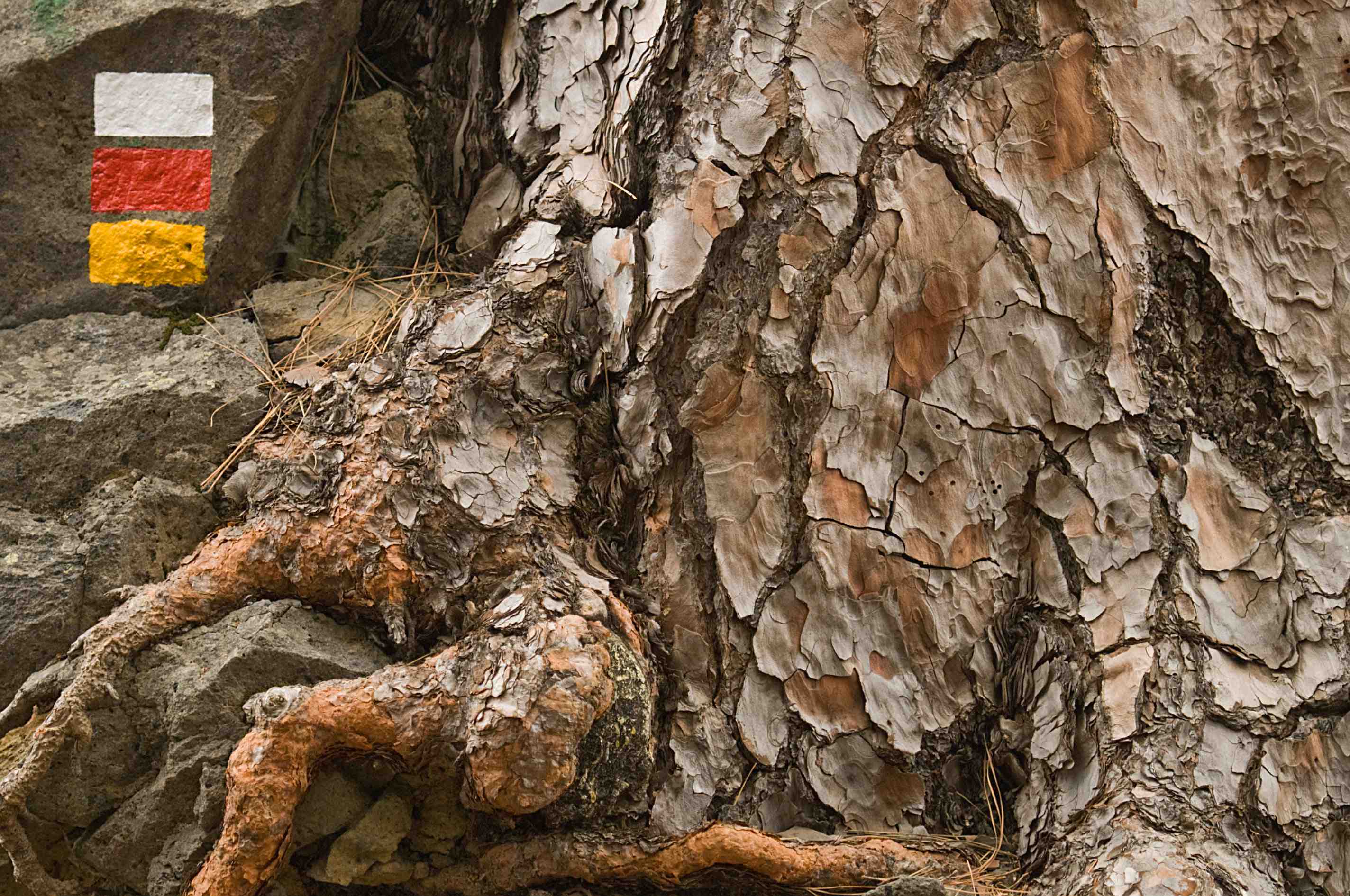 Classification of trails on the island
Long-distance trails
Identifiable by the letters GR® (Gran Recorrido in Spanish) and red and white marks. These trails are more than 50 km long and so require more than one day to complete.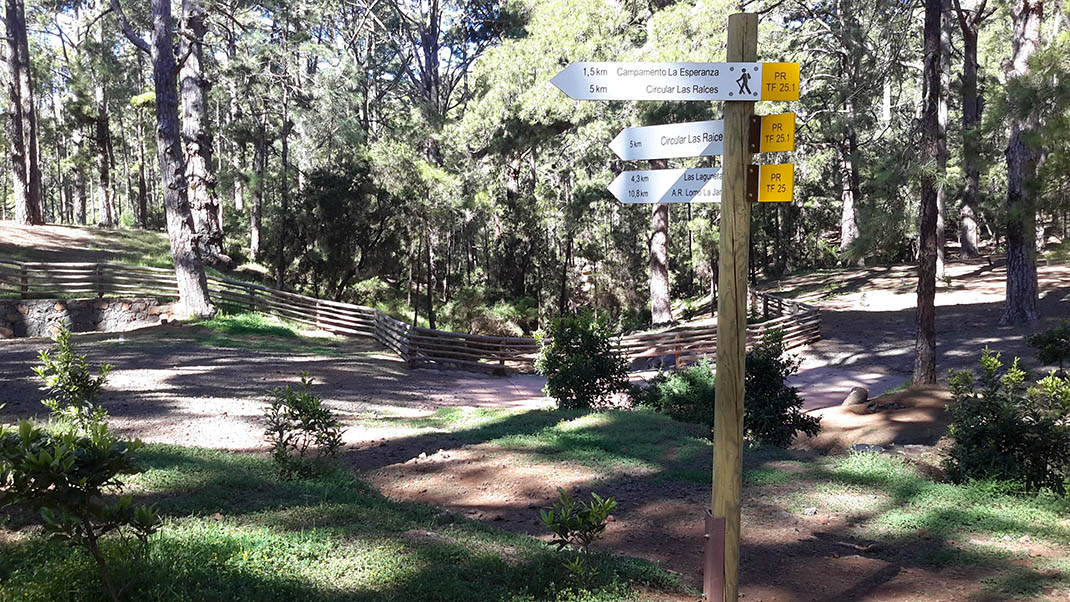 Short-distance trails
Identifiable by the letters PR® (PequeñoRecorrido in Spanish) and yellow and white marks. These trails are between 10 and 50 km in length, so can be completed in one day.

Local trails
Identifiable by the letters SL® and green and white marks. These trails are less than 10 km long and are usually either loop trails or link together longer trails.
Types of signage along Tenerife's trails
Along the island's trail network you will find information and signs in different formats to help you find your way: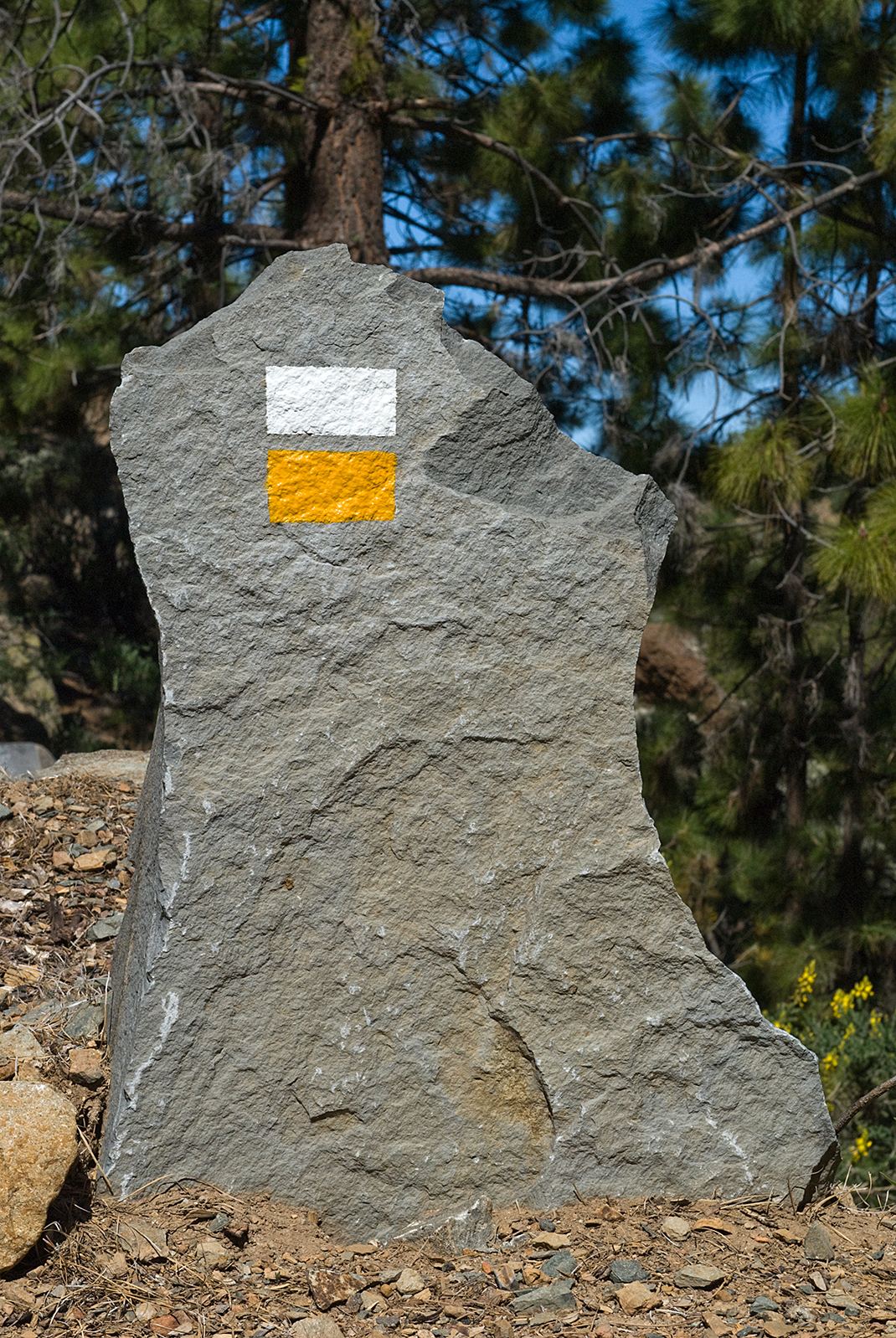 Horizontal signage
Signs or painted markers on natural objects along the trail, such as rocks and tree trunks, or plaques affixed to these objects.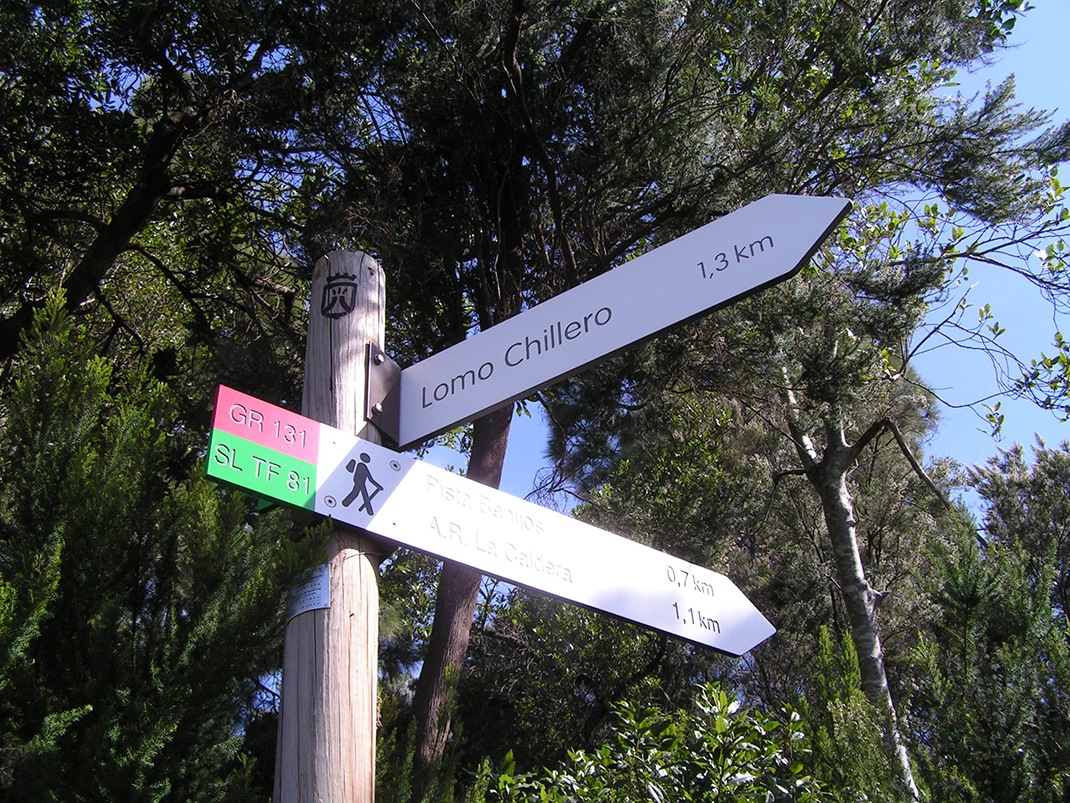 Vertical signage
Signage on a post or a marker with basic information about the classification and direction changes on the trail.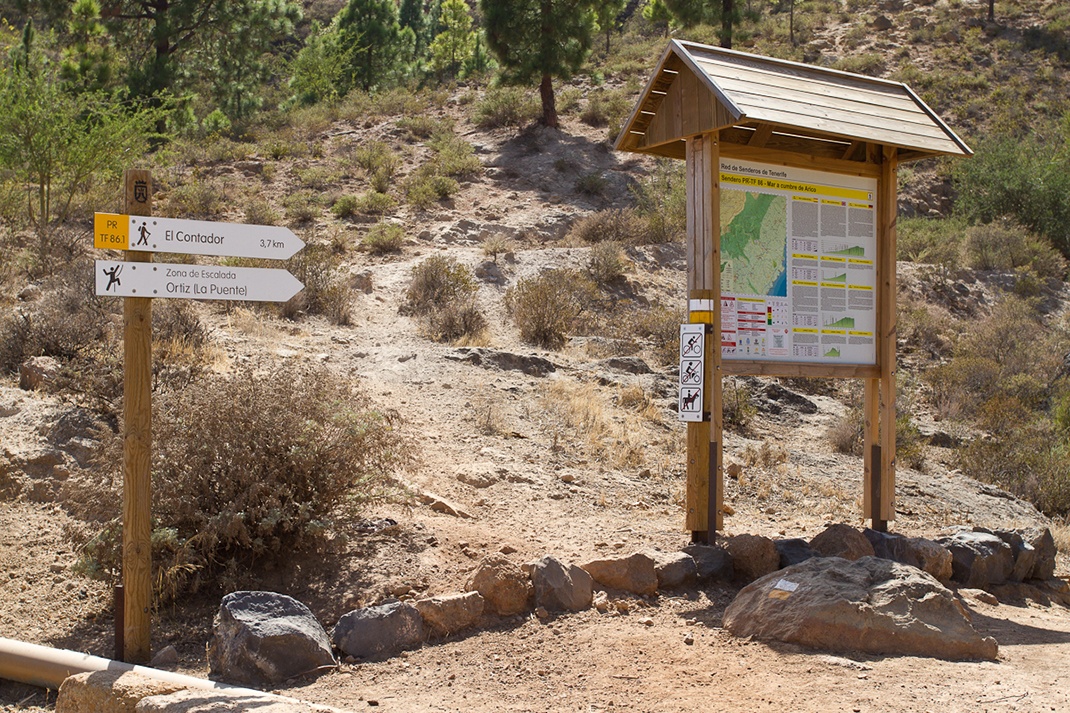 Information panels
These are located at the beginning and end of each stage of a GR® and each PR® and SL® trail. They contain useful information about the route, such as:
distance,
total elevation gain,
elevation profile,
difficulty of trail,
estimated completion time in both directions,
specific safety information,
Other signage
Alternative graphic displays that you may come across at certain points of the trail network that will help you to understand the surroundings, such as orientation tables and interpretive panels about the landscape.
Want to find out more?
Click here to download the complete guide to signage and trails in Tenerife.
Remember to follow advice for best practice for walkers if you want to maximise your enjoyment of our natural areas without risk or incident.