Information and good practice in nature
Recommendations for walkers
We know that Tenerife's natural surroundings can be so breathtaking that you may sometimes forget to breathe… or to look where you're going.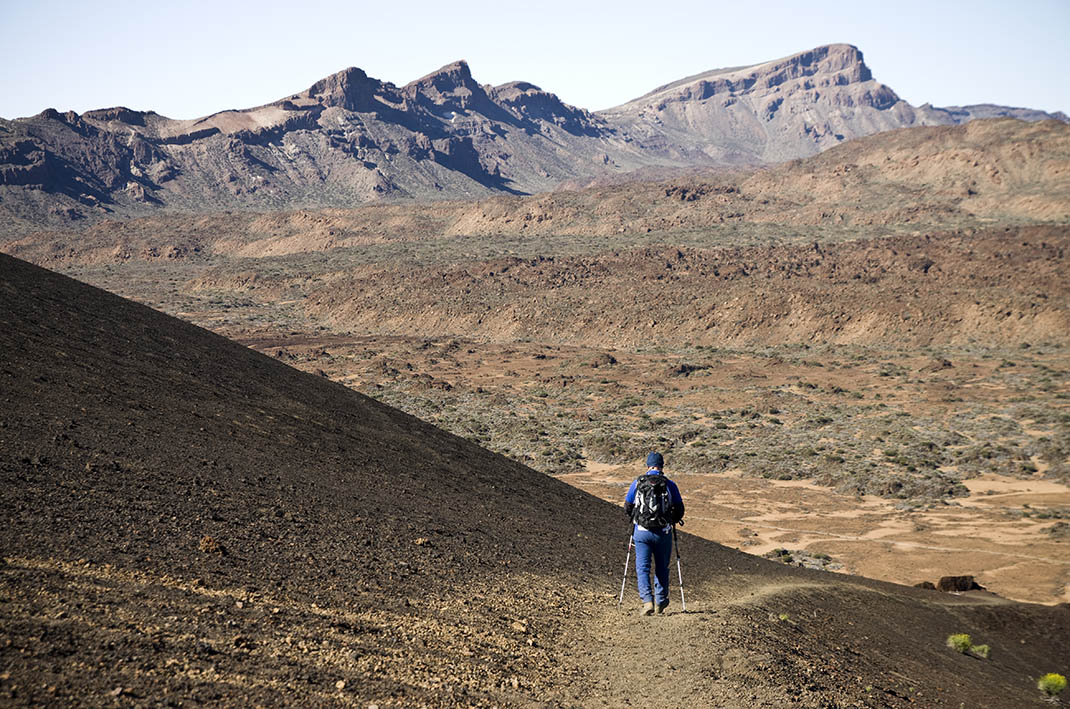 That's why we want to share some tips with you to help you enjoy our trails safely, even when the landscape takes your breath away.
The top 3 tips from the walkers manual
Always stay on the marked trail.
Wear suitable clothing and footwear and take enough supplies for the route.
Check the forecast and alert updates before setting off.
What experience tells us
What's the best memory you can take with you from Tenerife?
One that's full of pleasant surprises, but free of unpleasant ones.
Sharpen your senses
Pay attention while walking to avoid trips, slips and falls.
Some of the most common natural hurdles you can come across on Tenerife's trails are falling rocks, uneven terrain and water courses.
Avoid dangerous areas
It is forbidden to enter caves, wells and galleries throughout the island.
The topographyof these areas makes them prone to accidents and also makes rescues difficult, even for professionals with specific training.
Take care
Avoid encounters with wild animals, livestock and beehives.
Proceed with caution when crossing or walking along trails that are used by other vehicles, and along ravines with water courses.
Listen to your body
Choose routes that are appropriate for your fitness and physical capabilities.
If you suffer from vertigo, a fear of heights, a heart condition or allergies, avoid activities that may trigger or worsen your symptoms.
Consult official sources
Reschedule your activity if the forecast or conditions dictate.
At Tenerife On we make sure that you always have access to official and up-to-date information about trail conditions, to plan your route. 
If you need more information about hiking with safety in Tenerife, take a look at our good practice guide.
Need urgent assistance?
Contact emergency services.
Call 112